The SHARING WATER exhibition has moved to its second venue on its tour along the European Watershed: the beautiful historic Talmuseum Ursern in Andermatt, Switzerland.
Works by Anne Glassner, Nives Widauer, Elisabeth Schmirl, Klara Hobza, Barbara Anna Husar and Regina Hügli are on display in Andermatt until October 15th 2022. The historic, newly renovated space is a wonderful surroundings for the artwork, creating new possibilities for reception. In an adjacent room a map and and documentary video introduces into the research on water treatment and water topics water topics by Mathias Plüss and Regina Hügli at four locations in Europe. Here you find a link to the press coverage in the Luzerner Zeitung.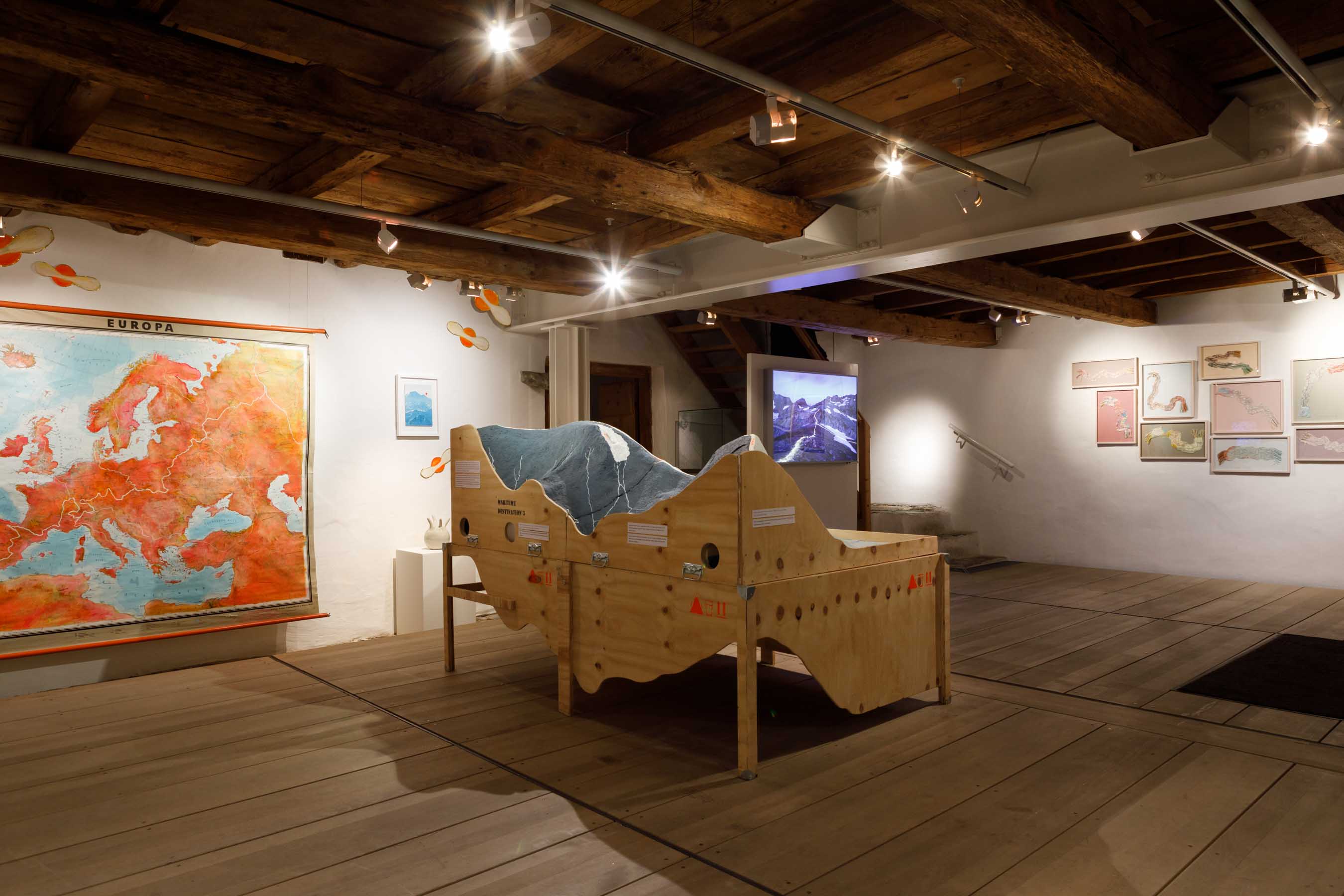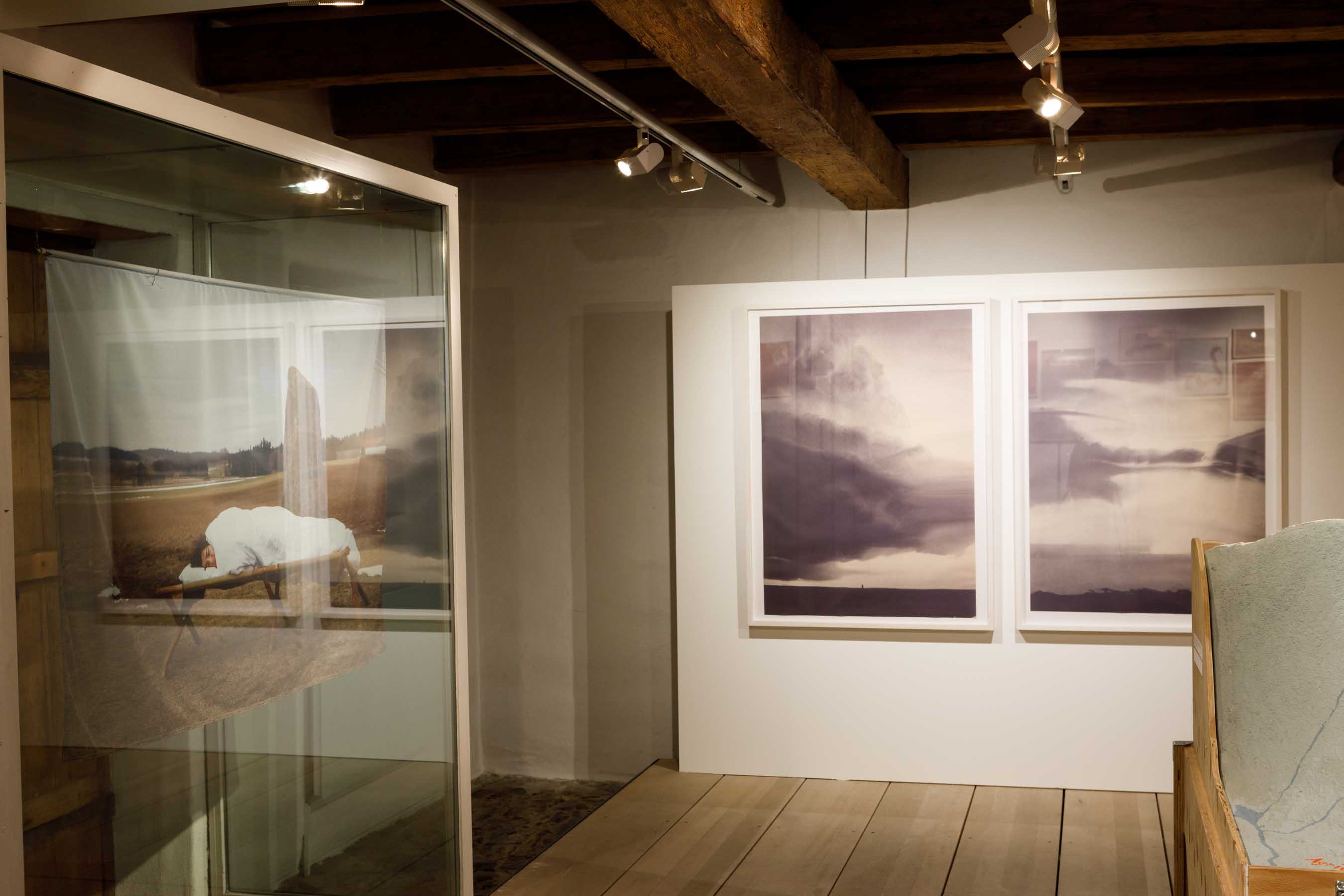 The opening on January 14th 2022 was well visited – after the welcoming words of community president Hans Regli, Regina Hügli introduced into the project and the exhibiton's works. Mathias Plüss informed on the details of the water research in the Urseren Valley we implemented 2019, and introduced our guest of honor and official speaker: Prof. Christian Körner of the University of Basel. Prof. Körner is one of the founders of the Alpine research station ALPFOR at the Furkapass between the Urseren Valley and the Rhone valley, where research projects on the Alpine environment and biosphere are implemented. One of these projects of the last years run by Dr. Erika Hiltbrunner investigated in the Urseren valley's bush encroachment. (Check for details, we already wrote about this project.)
Prof. Körner's exciting speech on the opening was concerned by the topic of water – how water came into existence on this planet and has been circulating perpetually since then. The image of these very old molecules of water circulating  – through earth, clouds and rivers, but also through the bodies of all life forms, thus connecting the organic with the inorganic – was highly inspiring, supporting the idea of ONE BODY OF WATER, a great connecting network, where all parts are in communication with each other.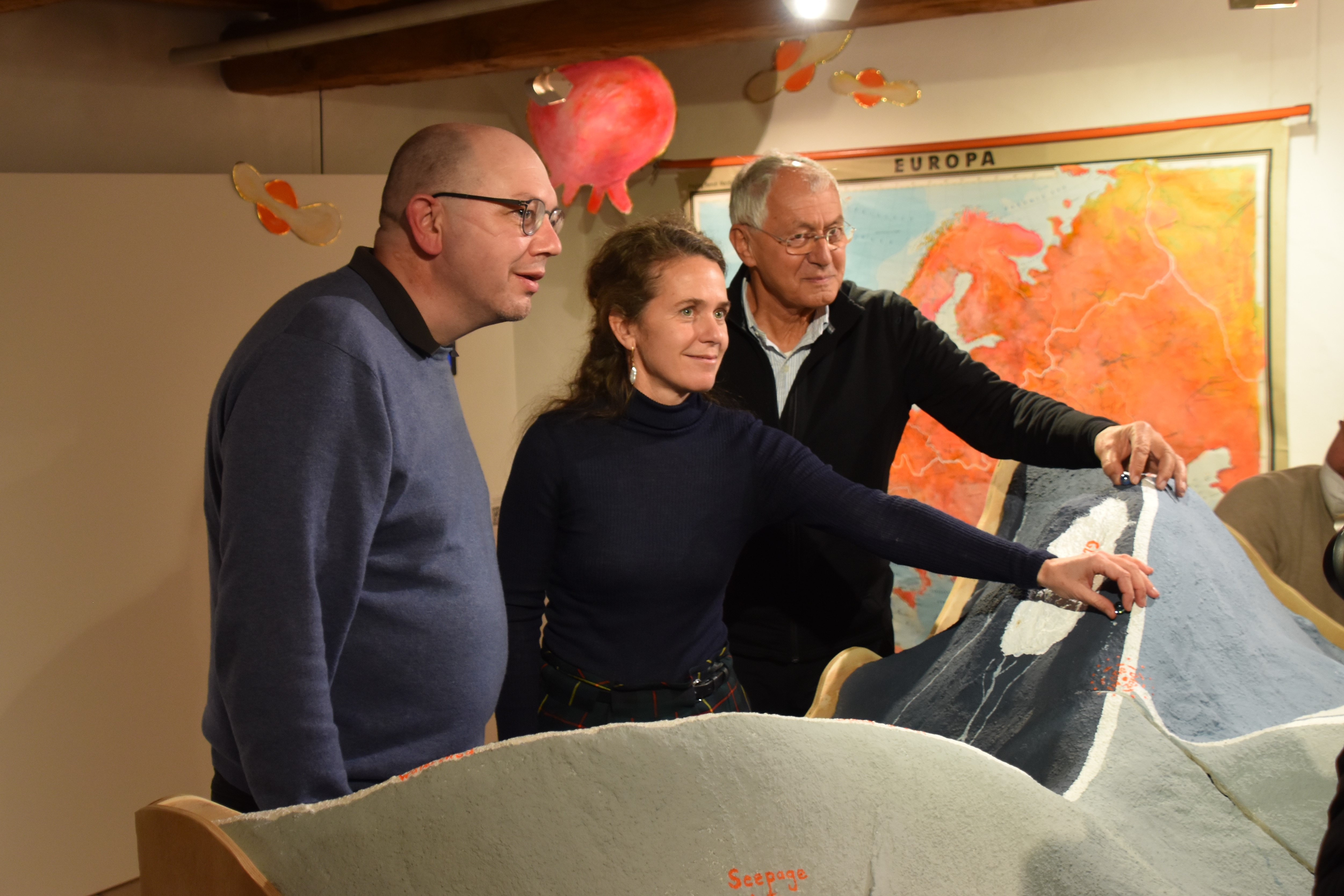 We thank all contributors of this wonderful evening very much: Prof. Christian Körner, Hans Regli and the team of the Talmuseum: Annemarie Müller and Stefan Fryberg, who were supporting our exhibition so kindly and hospitable.
We hope to inspire many visitors of the Ursern Valley until October 2022, when the exhibition moves on to Savognin, GR, Switzerland. For the actual opening hours of the next months in Andermatt, please check here.