Mathias Plüss (journalist) and Regina Hügli (project initiator, photographer) have visited four source regions on the Continental watershed in Central Europe during 2019-2021. They have investigated in ecological, social and economic issues connected to water and water treatment and the actual impact of climate change.
Melting glaciers, landslides, the impact of droughts on agriculture and forests, the impact of floods on settlements, water privatization and hydropower are among the topics of their concern.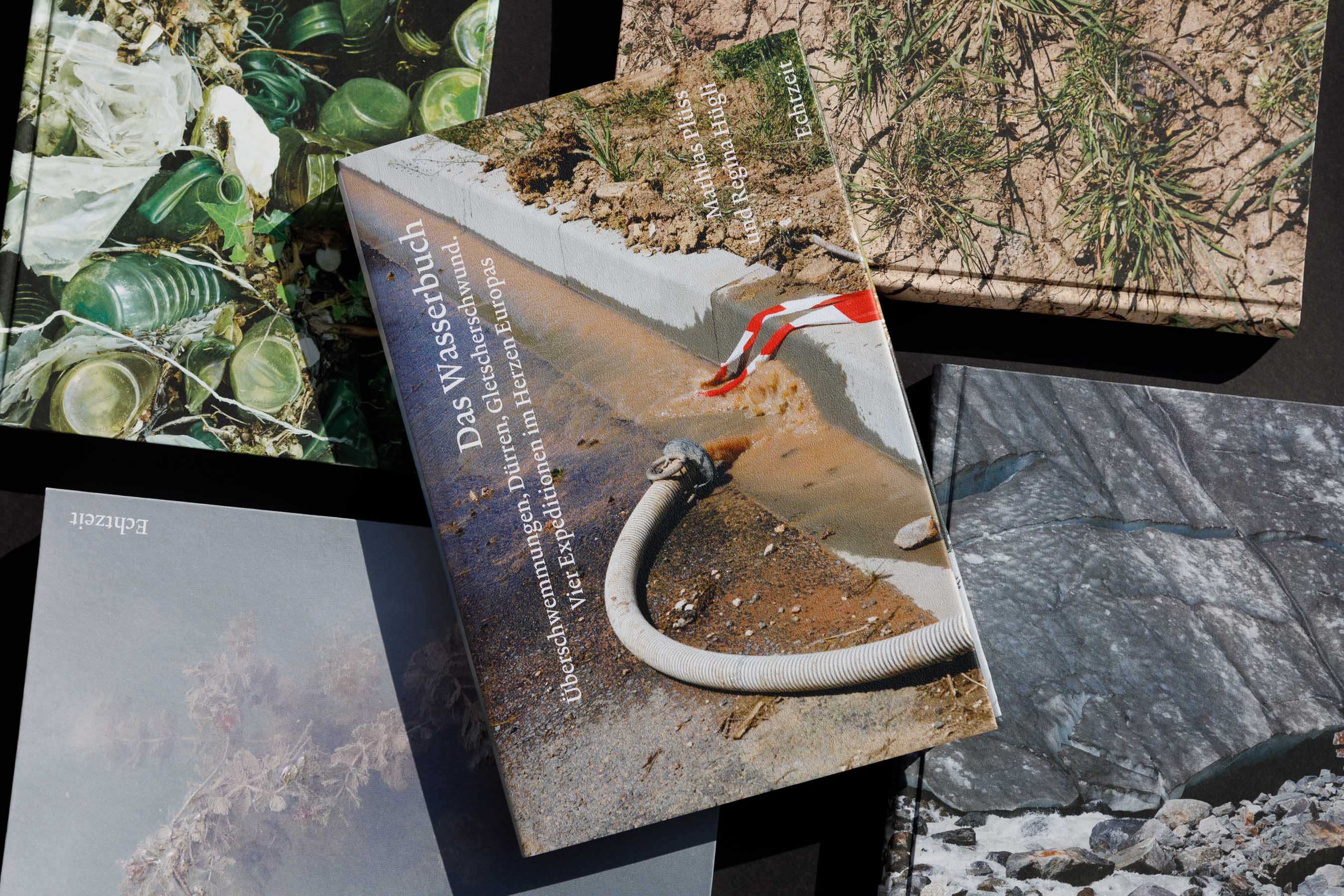 Their joint work was published in German by October 14th 2022 at Echtzeit, Basel:
"Das Wasserbuch. Überschwemmungen, Dürre, Gletscherschwund. Vier Expeditionen im Herzen Europas."
Mathias Plüss and Regina Hügli, Echtzeit, Basel, 2022.
200 p., 36.- Euro/CHF
The following movie gives insights to some of the stories contained: "On the watershed. Stories on water and its people", Regina Hügli, 2021.