Anne Glassner is an Austrian visual artist and performer. Since 2013 she works mostly performativ and site specific, leads workshops and projects internationally.
Her performances, videos, installations and drawings deal with intensive observations of recurring, everyday, often banal acts. The theme of sleep has been a central point of her artistic work for some time now, which she expresses, amongst other ways, through "sleep performances," in which she allows others to observe her sleeping in unusual places. In her works she blurs the boundaries between art and life as well as fiction and reality, and she raises questions concerning self-perception and external perception as well as the intersections of the private and the public.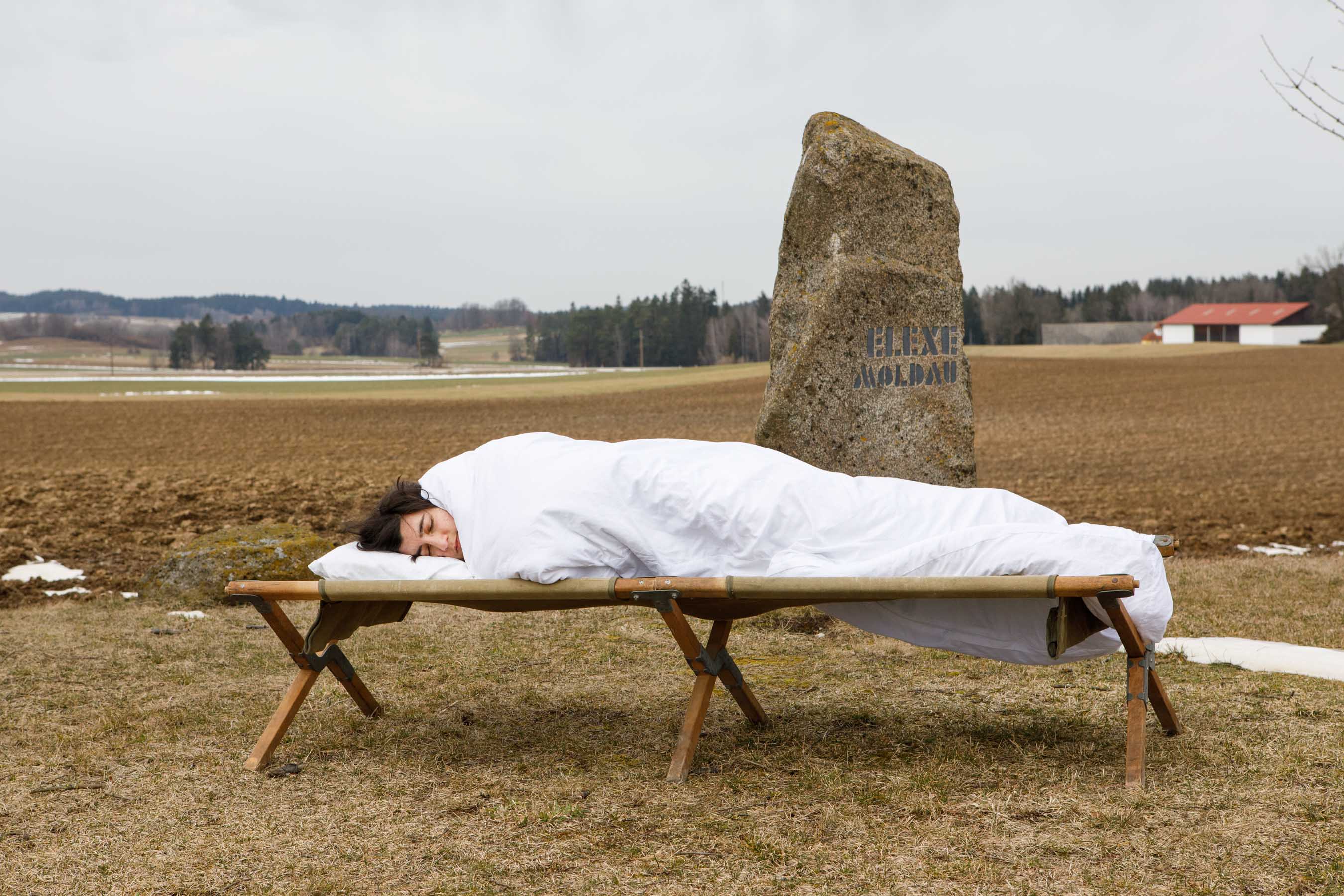 For her personal contribution to the project Sharing Water, she returned to the landscape of the Waldviertel, the region she grew up in. Close to her parents home, the European watershed separates the Danube basin from the region of Gmünd, Schrems and Litschau which are connected to the Elbe basin by the Czech Moldau system. It is economically spoken a rather disadvantaged region which suffered from isolation and a impermeable border to Czechoslovakia during Cold War.
During her sleeping performance at the watershed, Anne Glassner explored the qualities of experiencing a threshold – both the geographical threshold of river systems and the thresholds of the sleep-wake cycle. Thus she connects different interpretations of the term "watershed": the figurative meaning of it being a threshold, a turning point, a decisive moment…