Barbara Anna Husar is an Austrian visual artist, performer, director and author. She studied at the University of Applied Arts in Vienna, at the Gerrit Rietveld Academy in Amsterdam, received the Austrian State Scholarship and is Hubert Berchtold Award winner.
Barbara Anna Husars body of work is difficult to isolate. 4.535 billion years of Earth's history; meteorites, trilobites, dragonflies, dinosaurs, cows, flocks of goats – in social sculpture, performance, animated film, oil paintings and poetry. Her research is intermedial between prehistory and the reshaping of life. Barbara Anna Husar's international activity in the exchange of information between cultures, areas of knowledge and artistic media she pictures with: "I am part, intermediate part and particle accelerator."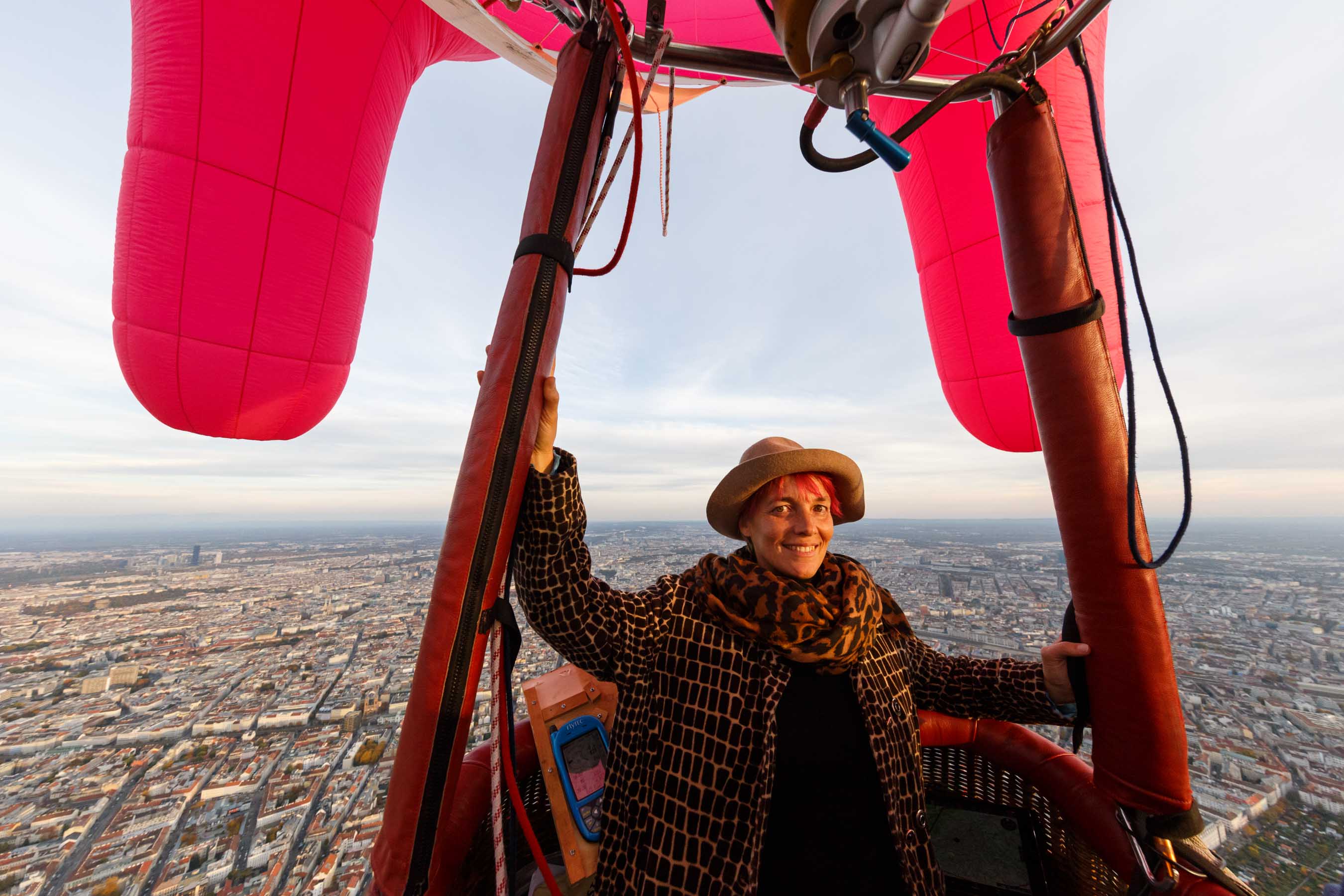 In SHARING WATER, Barbara Anna Husar takes the role of the artistic navigator, steering on the flow of information,  interweaving her personal work and network.
In the frame of the sharing-water project, she created the powerful Ritual for Earth above the triple watershed at the Pass Lunghin with her hot air balloon FLYING UDDER.