The Swiss artist Nives Widauer works with video, installation, object art, painting and sculpture. She graduated from the Class for Audiovisual Arts at the Schule für Gestaltung Basel and started her career working mainly with video installation. Parallel to her personal work she created live video sets for various theatre and opera houses and independent semi-documentary movies.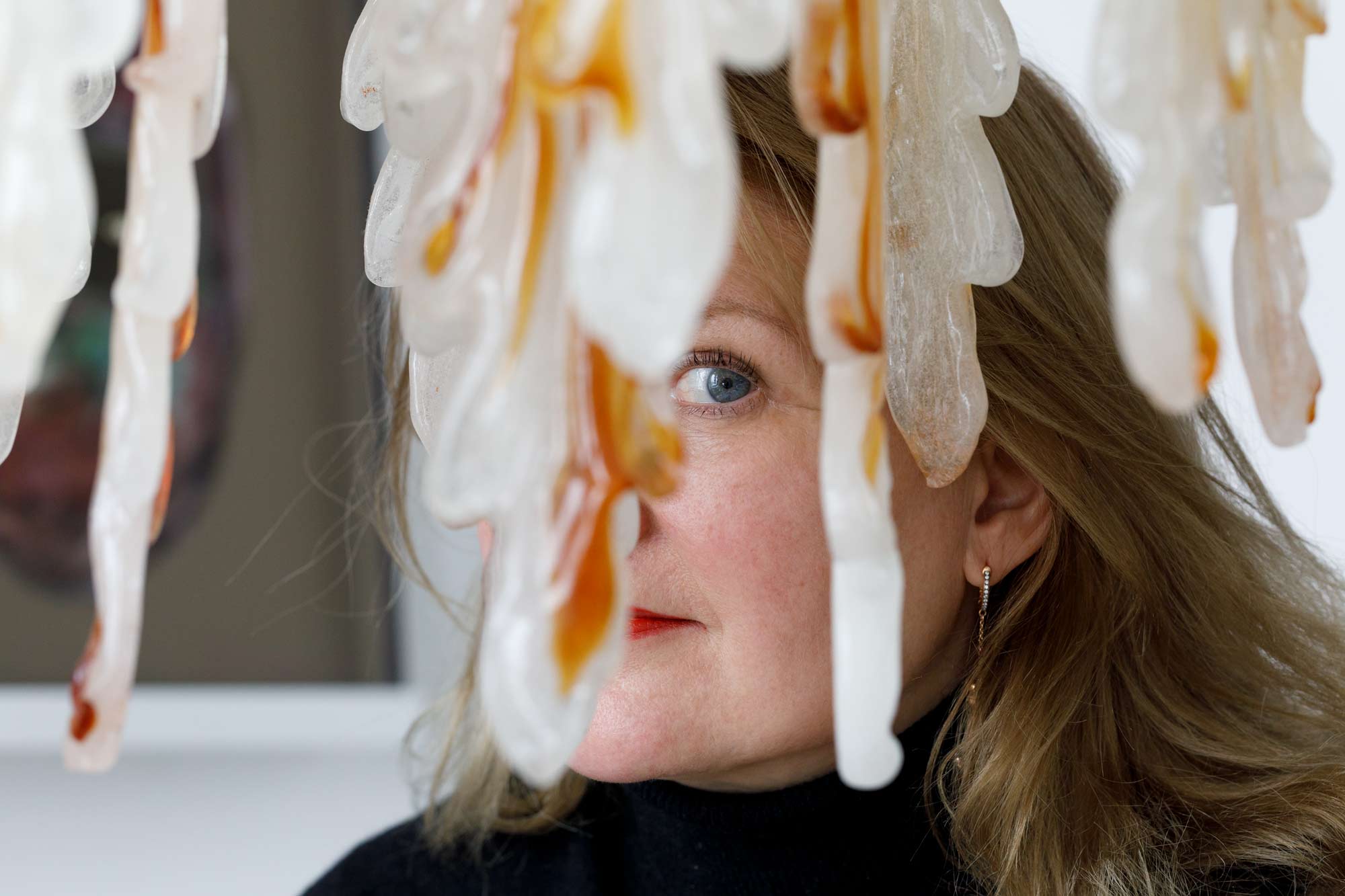 There is a broad range of interests that inspire her artwork – be it meteorites, planets, the human body, psyche or specific cultural achievements – Widauer is driven by the wish to look closely and understand, and to constantly align her knowledge, experiences and reception with her inner process.
Over the last twenty-five years Nives Widauer's cosmos grew in somehow concentric circles up to her recent work, where she plays with the interface between analogue and digital. Her works have been shown amongst other places at Kunsthaus Zurich, Museum Belvedere Vienna, Kunsthistorisches Museum Vienna, Austrian Cultural Forum New York, SPSI Shanghai.
For the Sharing Water Project, Nives has created the new work "Flussläufer". She designed an assortment of miniature carpets in the shape of selected European rivers…