Elisabeth Schmirl is an Austrian visual artist mainly working with photography and various printing techniques. Her studies at the Mozarteum in Salzburg included both new media and painting.
Schmirl maintains a workshop for risograph and printing in Salzburg, and explores in her personal work the manyfold possibilities of analogue printing techniques. The intersection between digital and analogue and, generally speaking, the art production in the digital age are in the focus of her interests.
Schmirl is part of an interdisciplinary lab of artistic researchers, works as a cultural mediator and curator, and holds a chair for graphic design and painting at the Mozarteum in Innsbruck.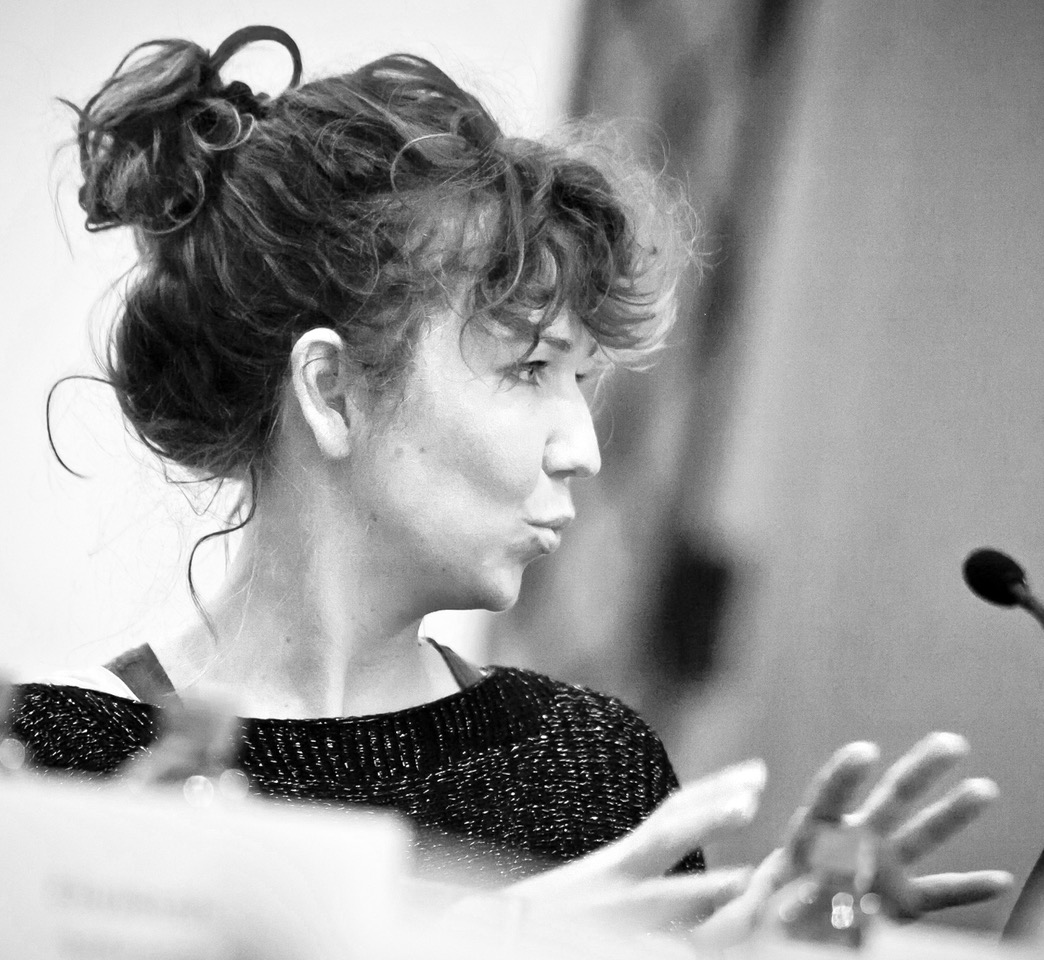 Elisabeth Schmirl contributes her actual work "Vanishing Point" to be shown in the Sharing Water project. In her series of diazotypes showing the ephemeral beauty of clouds, she works with images of weather phenomena taken from digital archives.