Leonhard Münch is an visual artist and filmmaker. In his installations and short films he reflects on the topographical ripples we create in our daily collisions in the front and back yards of our society. He works and collaborates between Brussels, Vienna and Zurich – in his latest projects with the artist community Level Five (Brussels) and the performance collective Artist Commons (Brussels).
In Münch's site-related projects, he negotiates themes of coexistence, concepts of "home" and the instrumentalisation of landscape. These complex structures are mostly explored and worked on in close exchange with the local people. And so there is a constant circulation of questions in Leonhard Münch's artistic practice, about identity, of home, of being on the way and arriving, and thus the connection between place and self, human and landscape, identity and belonging in relation to a changing habitat.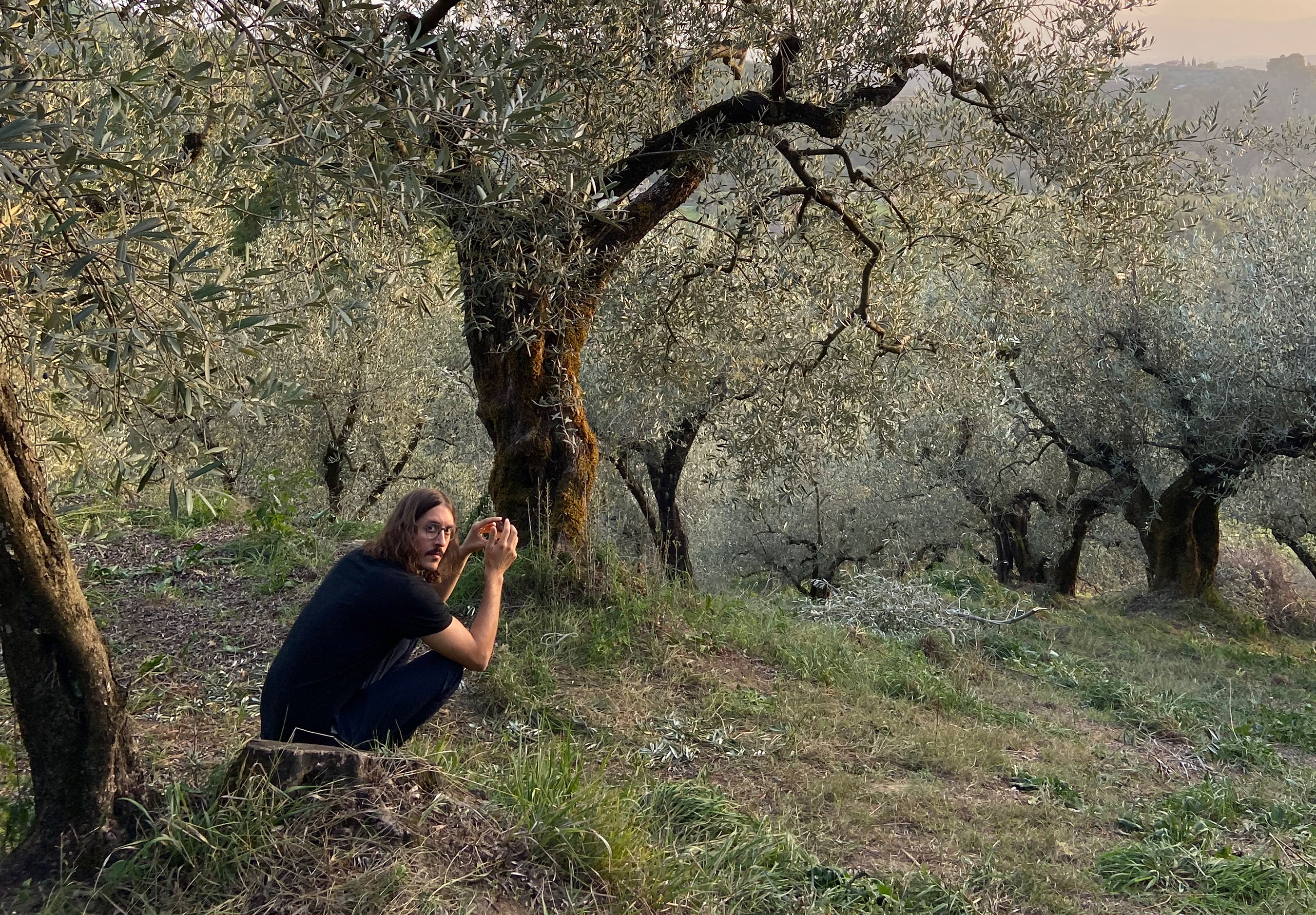 The short film süffige Erde :: gebrochener Berg (tasty soil :: broken mountain) deals with a Swiss mountain village which is moving. The bilingual village Brienz/Brinzauls (German/Romansch) is situated in the middle of a landslide area. Built on layers of rock which porous masses absorb too much water and thus start to slide, the breakaway edge of the "Brienzer Rutsch" grows by more than a meter every year. This leads to landscape changes, erosion, rockfall and can also have more serious consequences of tectonic movements such as a large landslide.
süffige Erde :: gebrochener Berg traces constellations of land and people, tells stories: about frictional areas of a mountain supported by technology and a natural event, about the nostalgia of an alpine landscape and those who call it home.