Yesterday Regina Hügli and Barbara Anna Husar had the honour to have Simonetta Sommaruga, the Swiss president of state, as a guest; dining with her and introducing their artistic projects – SHARING WATER and FLYING UDDER.
Simonetta Sommaruga was paying her inaugural visit to Austria. It was thrilling to have her with us after her long day of official meetings with president of state Alexander Van der Bellen, minister Leonore Gewessler, chancellor Sebastian Kurz a.o..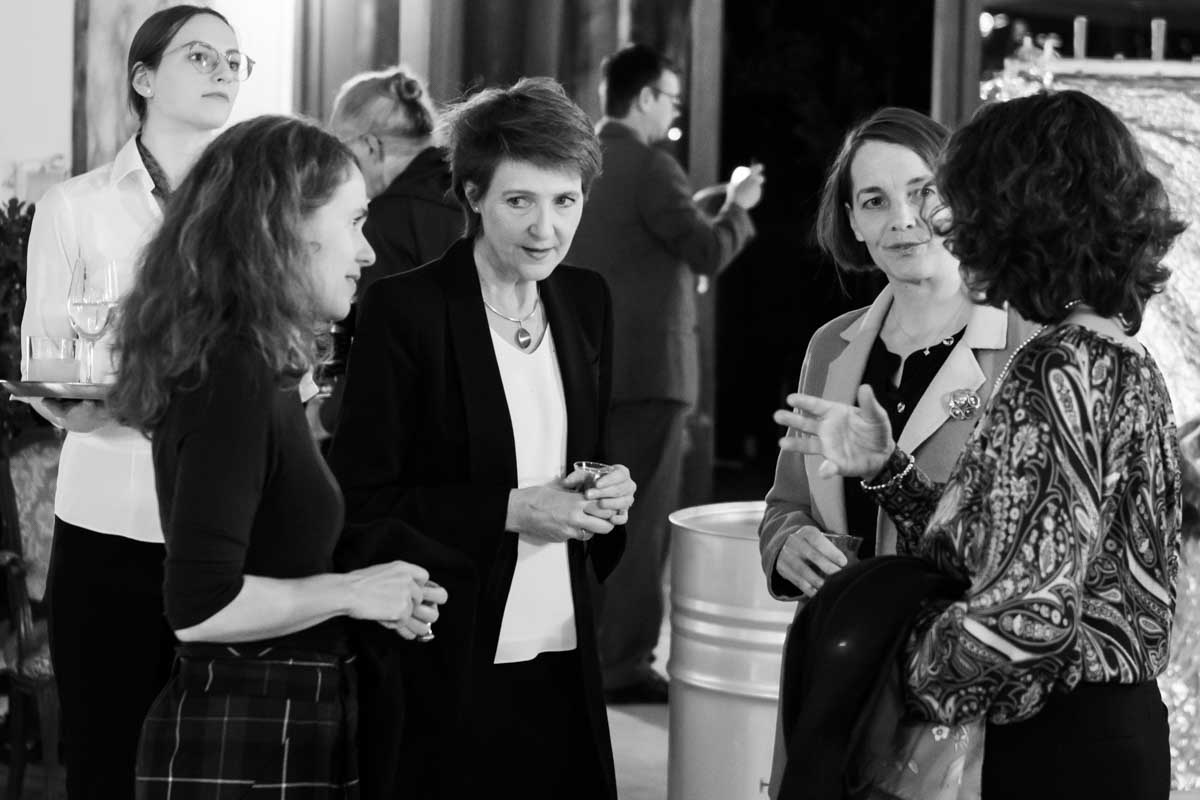 At the rooftop studio and garden of Barbara Husar, we welcomed her at an open fire, sharing saffron tea, a tasty meal and information about our individual work and vision. The need of a change to a more balanced relationship between humankind and nature was a shared concern. Sommaruga's personal interest in environment and art impressed us both. Finally we had to say goodbye – the president of state had to leave to get the night train back to Switzerland.
We are very happy about this encounter and see it is a sign that borders between people living in different realities are getting permeable. This is an important step to make the change happen together.