Water is not only the basis of life on this earth, but also a habitat for countless species and a precious resource that is becoming scarce in some places. But how do we know whether a body of water is "healthy" and can act as a habitat? And what can water protection of the future look like? How can the voice of water bodies be heard in law?
The workshop "The Voice of Water Bodies" on February 17th 2023 attracted about 35-40 visitors of different ages, background and professions to Deck 50 of the Museum of Natural History Vienna. Through the micro-theatre of deck 50, a direct transmission of microscopy onto a large led wall, water organisms from streams in the Vienna area could be observed live. Philipp Wenzl from DWS Hydro-Ökologie GmbH commented on the behaviour of the animals and explained their function as bioindicators that provide information about the condition of a body of water.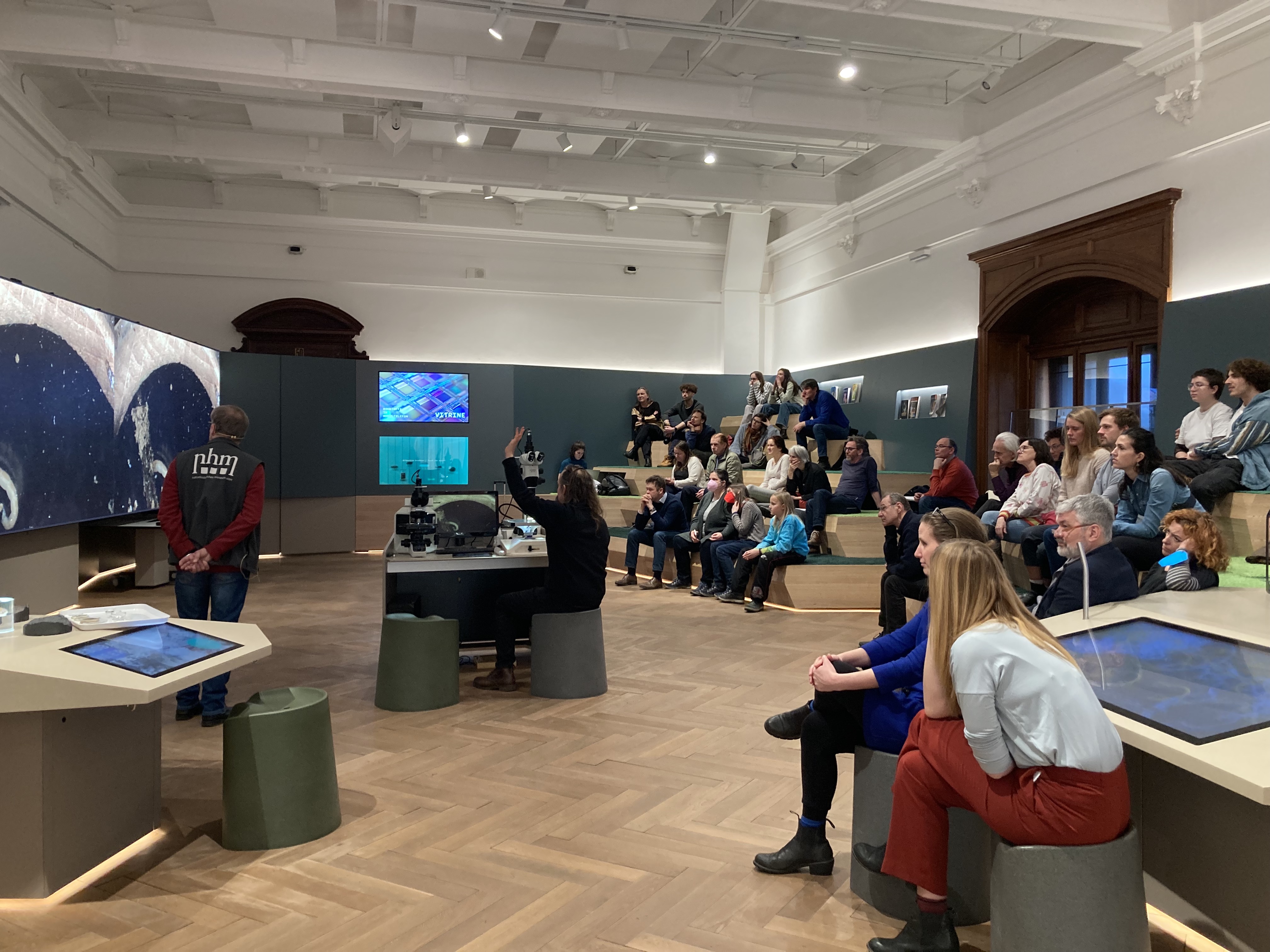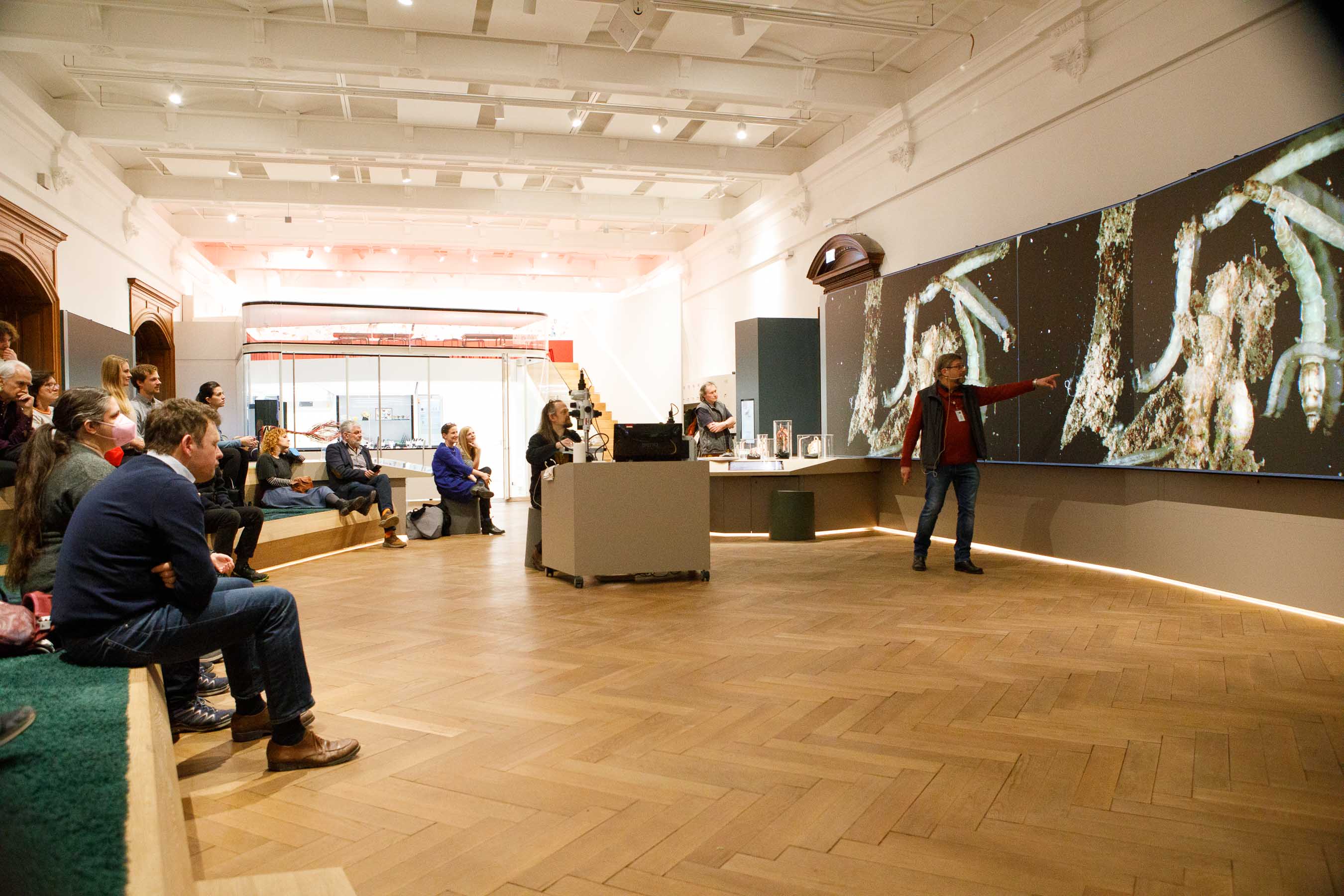 In the second part of the workshop, the lawyer Michaela Krömer, who actively campaigns for legal status for water bodies and ecosystems in Austria, spoke.
She follows a visionary approach, which declares natural objects to be legal persons and thus fundamentally protects them from human interference and pollution. This idea was first formulated in 1972 by the American jurist Christopher Stone in his publication "Should Trees have Standing?".  In the 21st century, this has become a reality for individual rivers and ecosystems, first in the USA, then in New Zealand (River Whanganui), India (Rivers Ganges and Yamuna, Gangotri and Yamunotri glaciers) and Colombia (River Atrato, among others).
The rights include that in case of pollution or damage to the ecosystem, lawsuits can be filed on its behalf, and the ecosystem itself is entitled to recovery and restoration, the restitution payments benefiting it.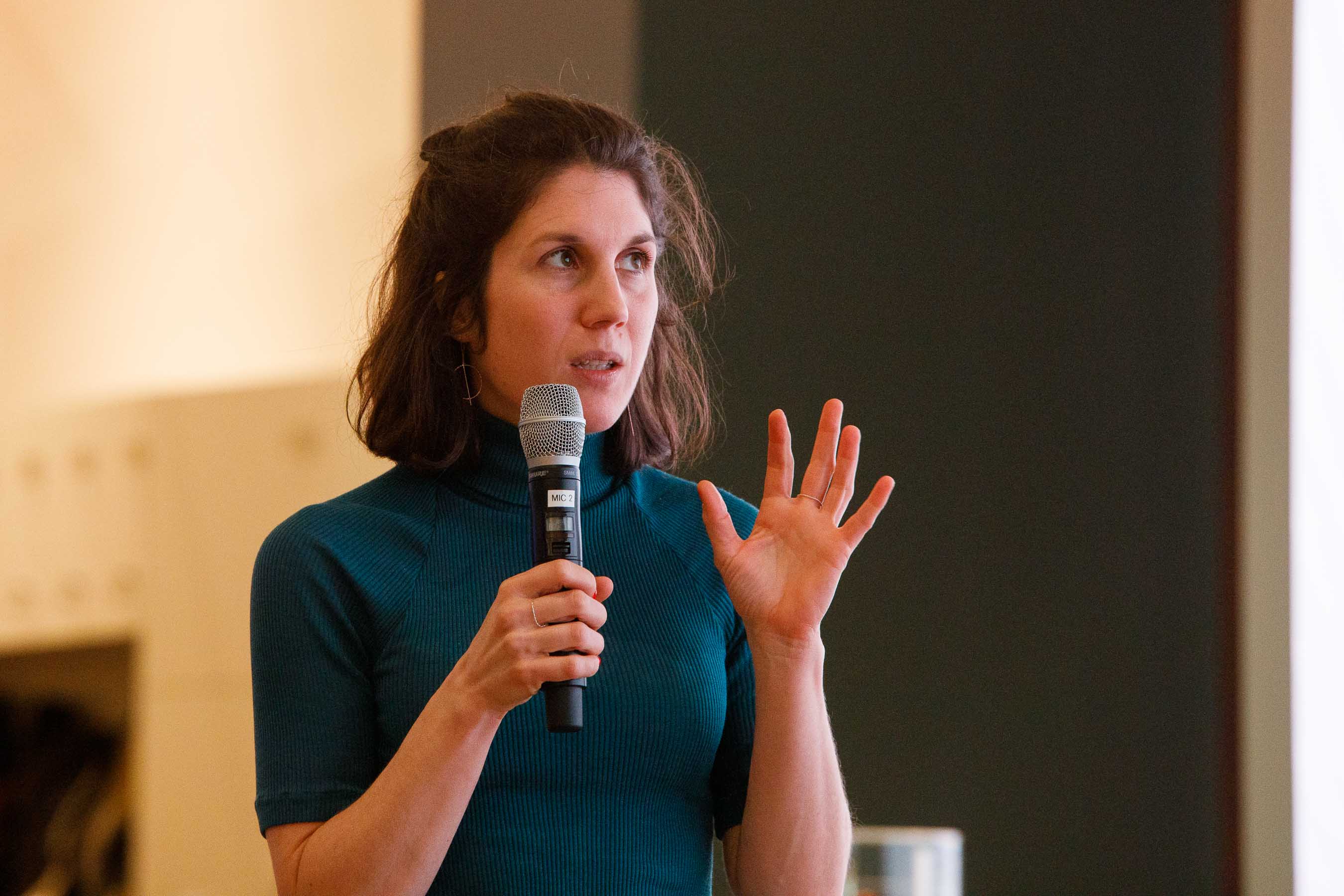 The approach seems revolutionary, but as Michaela Krömer points out, it was similarly revolutionary when basic rights for people of colour, for women or children were first considered socially. The circle of those who can claim their rights before the law and who are reluctant to share this privilege has had to expand several times in the course of history in order to gradually move towards more equality in coexistence.
Of course, the implementation of this approach raises many questions, e.g. about the use of such protected ecosystems, or the question of who should be the Guardian, the voice for the waters before the law. In the workshop, these questions were discussed in groups and the resulting further questions and ideas were brought to the plenary.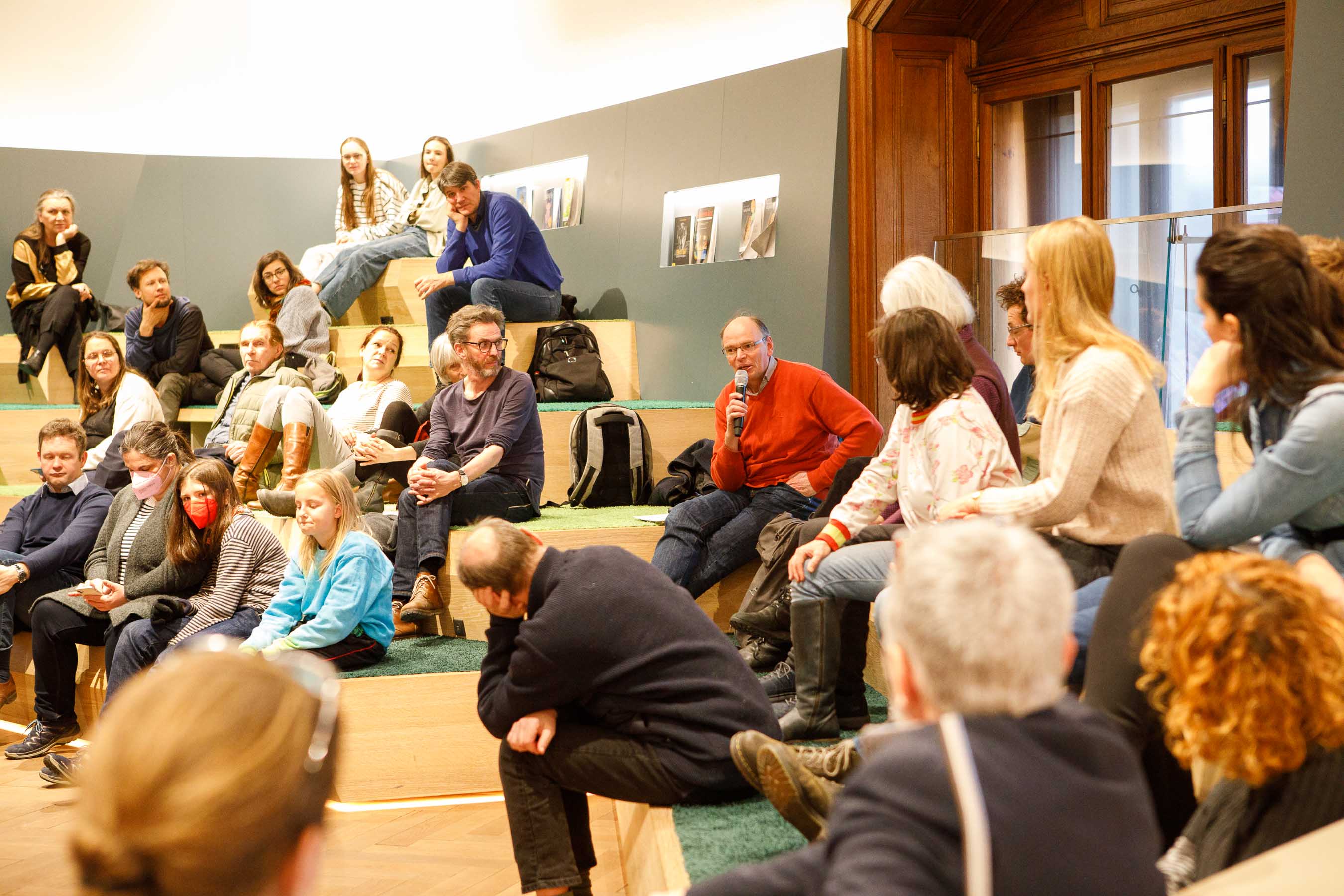 The results of the workshop discussions will feed into the thematic sharpening of the next WATER SHARE event, the Innovation Hub on 25 April at the Natural History Museum. A full-day workshop with experts from science, art, business, politics and education, as well as committed people from civil society and young people.