Regina Hügli is a Swiss photographer based in Vienna. She studied art history and science of religion at the universities of Berne and Zurich and graduated in the field of photography at the university of art and design, Zurich, in 2002.
Since then, she has been working internationally for magazines, companies and institutions in the field of portraiture and reports, and has shown her free, artistic work at various exhibitions.
In the last years water has become a central topic of her interest, both water as a concrete matter, with its physical qualities and behaviour, and water, flow and circuits as metaphors for processes of consiousness and memory. On this, Regina Hügli has curated two interdisciplinary group-exhibitions and workshops, and published a book containing scientific and artistic approaches on water and memory.
SHARING WATER

is her third and latest project on water, interdisciplinary again, but shifting the focus to a highly investigative and controversial approach.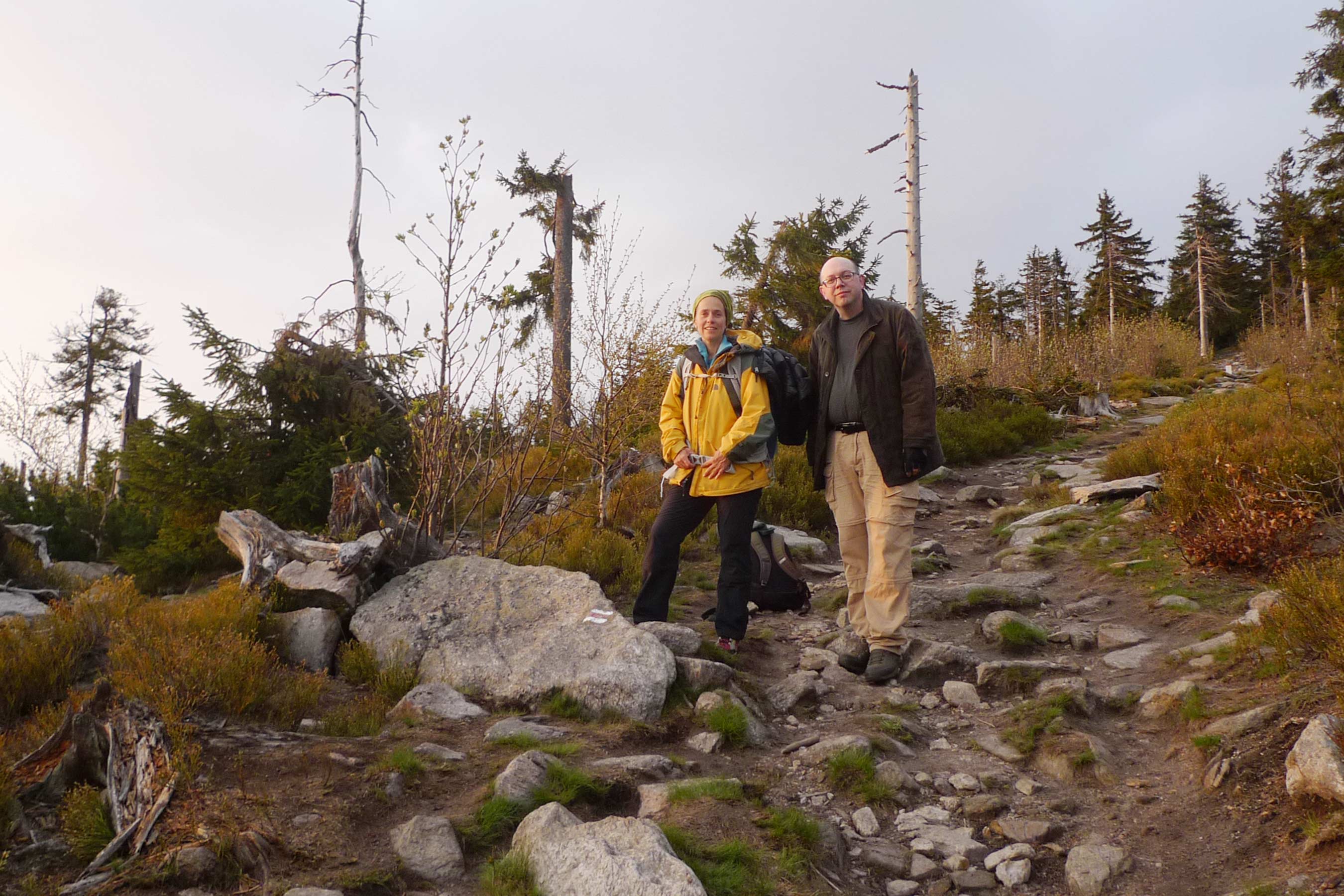 Regina Hügli and Mathias Plüss in Klepáč
Mathias Plüss is a freelance science journalist. He studied physics, mathematics and musicology at the Universities of Zurich and Cracow. After attending the Ringier School of Journalism, he worked as an editor at

Aargauer Zeitung

and

Weltwoche

.
Since 2008 he has been a freelancer, especially for

Das Magazin

and

Annabelle

(Tamedia), where he has his own columns. He is also a lecturer at the

Media Training Centre MAZ

in Lucerne. He has won numerous prizes, such as the Axel Springer Prize (2005), the Prix Media of the Academies (2007, 2009, 2014), the Journalism Prize Berg.Welten (2017) and the Media Prize Aargau/Solothurn (2018).
Mathias Plüss has broad interests. Recently he has written mainly on environmental topics, but also on biology, technology, history, brain research and Eastern Europe. He has worked with the photographer and initiator of the

SHARING WATER

project, Regina Hügli, for many years, including in the predecessor project RESERVOIR.
Regina Hügli Seyer
Anton-Bosch-Gasse 10/4/5,
1210 Vienna, Austria
+43 (0)650 362 09 62